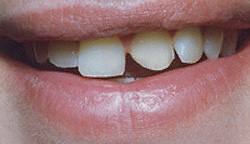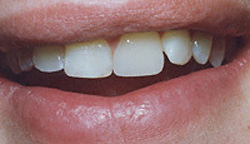 Cosmetic corrections for gaps, misshapen, or chipped teeth can be achieved with dental bonding by Dr. Hamann.
There's no faster, easier way to correct dental damage such as chips and decay than with dental bonding. And at Agave Dental in Phoenix, we're skilled at perfecting your smile's cosmetic flaws - such as discoloration and gaps - with bonding as well. Tooth bonding covers the flaw with a thin layer of a durable, tooth-colored material that hardens to a strong finish, allowing us to sculpt a perfect tooth for you!
Durable tooth-colored restorations can make a dramatic impact on your appearance. Talk to Dr. Beth Hamann today about all of the ways that dental bonding can give you a brighter, more beautiful smile.
See More Before & After Smiles For ...